Since 2003 we've been sending out a piece of Lochinver through Pies by Post. Every pie is handmade onsite and baked by our Lochinver Pie Makers - we've been told they're pretty tasty! Packed full of filling and wrapped in a delicate and buttery pastry, the Lochinver pie will keep you coming back for more.

Famous pies from lochinver larder
"Just enjoyed our delivery of delicious pies by post! Just as good as they were when we bought them in Lochinver, the problem is choosing which one to eat! Thank you for the best pies we have ever had"

Samantha C
"...The pastry was flaky, buttery and delicious and my lamb and potato pie was flavourful and hearty. We are still talking about our delicious pies days later so highly recommend."

Sarah M
"A pie-eaters dream, and so good they even sell them by post. Good coffee, and a wide range of cakes to compliment pies with a range of imaginative and tasty local ingredients. We visited as a group of 4, all loved it"


Chris
Find out more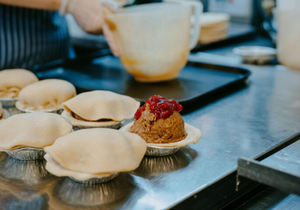 The Filling Factor
We've worked hard to provide a hearty meal wrapped in our secret, delicate pastry. Pies packed full of juicy fillings have made our Lochinver pies world famous since 1986.
In Assynt's rugged landscape it's been important to take a filling meal on any adventure... 
FILLING FACTOR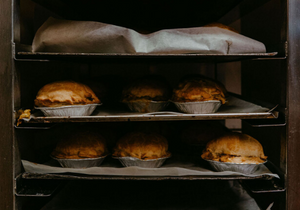 Heating Instructions
Check out our reheating instructions for the perfect Lochinver pie! A tried and tested method, which brings out the best in our fillings.
Pies can be kept in a fridge for 4 days or frozen immediately for up to 3 months. We recommend you defrost fully before reheating.
Heating instructions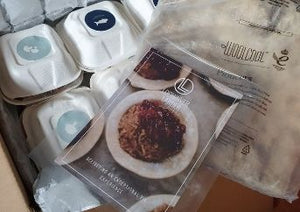 Delivery and packaging
We're moving away from polystyrene to Wool Cool, a sustainable and natural material. Wool is an abundant material, as a by-product of rearing sheep. 
The wool insulation is totally compostable and biodegradable and any plastics and cardboard used are easily recyclable.
Find out more